Pet Policies
We care about the health of you and your pets…so we have a few rules.
Questions?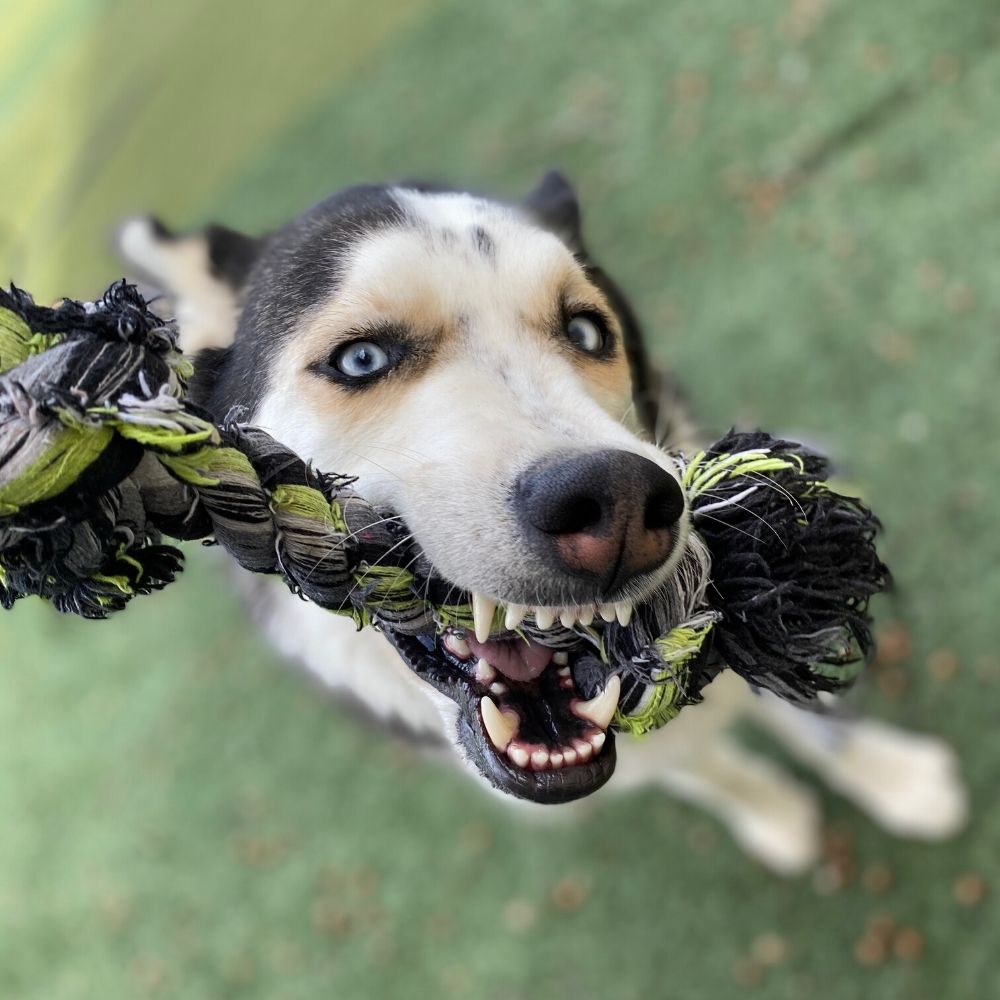 Because we care about the health of all participants and clients, your dog must appear healthy and have proof from your veterinarian of current vaccinations.  Dogs older than 6 months of age must be spayed or neutered to participate in daycare.  Puppies participating in daycare do not need to be spayed or neutered until 6 months of age.  All dogs and puppies must have current vaccinations from a licensed veterinarian for distemper, parvo, and bordetella.  Puppies older than 16 weeks of age must also have a current vaccination for Rabies.  Dogs are admitted to daycare based on a behavior assessment.  No dogs under 8 weeks of age may attend daycare. Puppies and dogs are segregated by size and age for health and safety. Unaltered dogs may attend group classes.  However, in estrus females may not attend group classes.
We offer a unique boarding and daycare opportunity, the majority of which is cage and kennel free.  Therefore, dogs participating in group events, daycare, and boarding must be dog friendly and free of aggression and extreme reactivity to other dogs.  If your dog is determined by our trainers to be aggressive or reactive to a degree that it is disruptive, we reserve the right to decline admission or delivery of services.  We apologize in advance for any distress or inconvenience this may cause.
We are a small company, offering a very personalized, time intensive service.  Our classes and daycare groups are small to insure the utmost care and attention.  Therefore we require that all contracts and appointments be prepaid and prescheduled.  Cancellations cannot be rescheduled or refunded.  Overnight boarding reservations must be secured with a credit card.  If you cancel your reservation within 72 hours from your first night of reservation, you will be charged one night's stay.
Training participation is crucial to every participant's success.  Therefore, the following cancellation policy applies to all scheduled training.  Pre-registration is required.  Group class absences cannot be rescheduled or refunded.  Private training appointments that are rescheduled or cancelled will be charged a $25 deposit.
Reactive dogs (i.e. dogs, that bark, and lunge at people or other dogs while on leash) should not enroll in group classes.  Any dog that is reactive and disruptive in a group class will be asked to withdraw from the class.  No refunds or make up classes will be offered in such cases.  If you have doubts about your dog's reactivity in a group setting, please call before registering for a group class.
Overnight boarding check in time is 12:00 pm.  Earlier check in must be scheduled in advance and will incur additional charges.  Check out time is 12:00 pm.  Later check out time must be scheduled in advance and will incur additional charges.
Dogs that require walks must be cooperative on leash and non-reactive to other dogs and people on leash.  Dogs that bark and lunge at other dogs or people on walks cannot be walked by our staff due to liability and safety concerns for both our staff, clients and their dogs.  Dogs must be able to walk on leash without excessive pulling.  Our staff will not use choke, prong or any device that causes pain or discomfort to your dog in order to walk it safely.
Our daycare staff are not trained to deal with aggressive dogs.  Therefore, we will not extend services to dogs that have human directed aggression.  We can make referrals to our behavior consultant if you need help with your dogs aggressive behavior.
***COVID 19 Safety Precautions:  People and dogs must maintain a 6 ft. social distance. Only adults may attend classes. Face masks are encouraged but not required.  Please do not allow dogs to greet on leash.****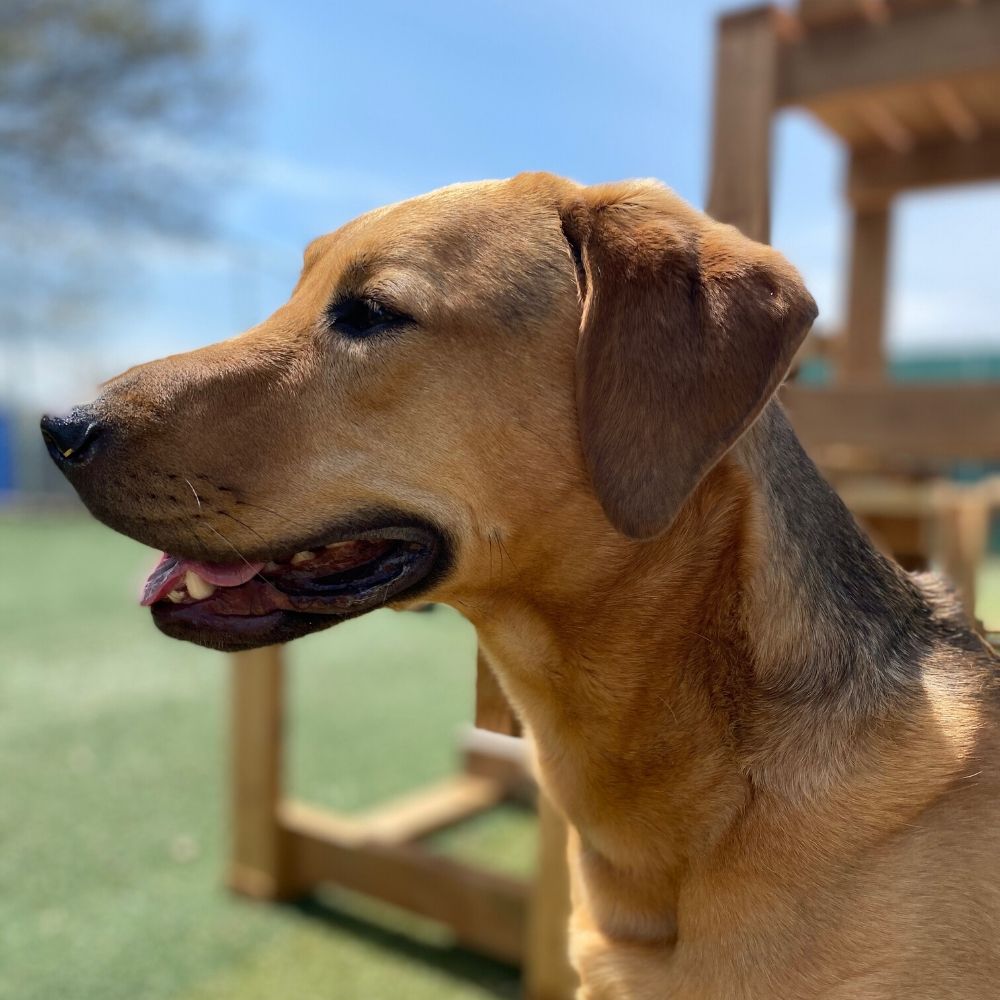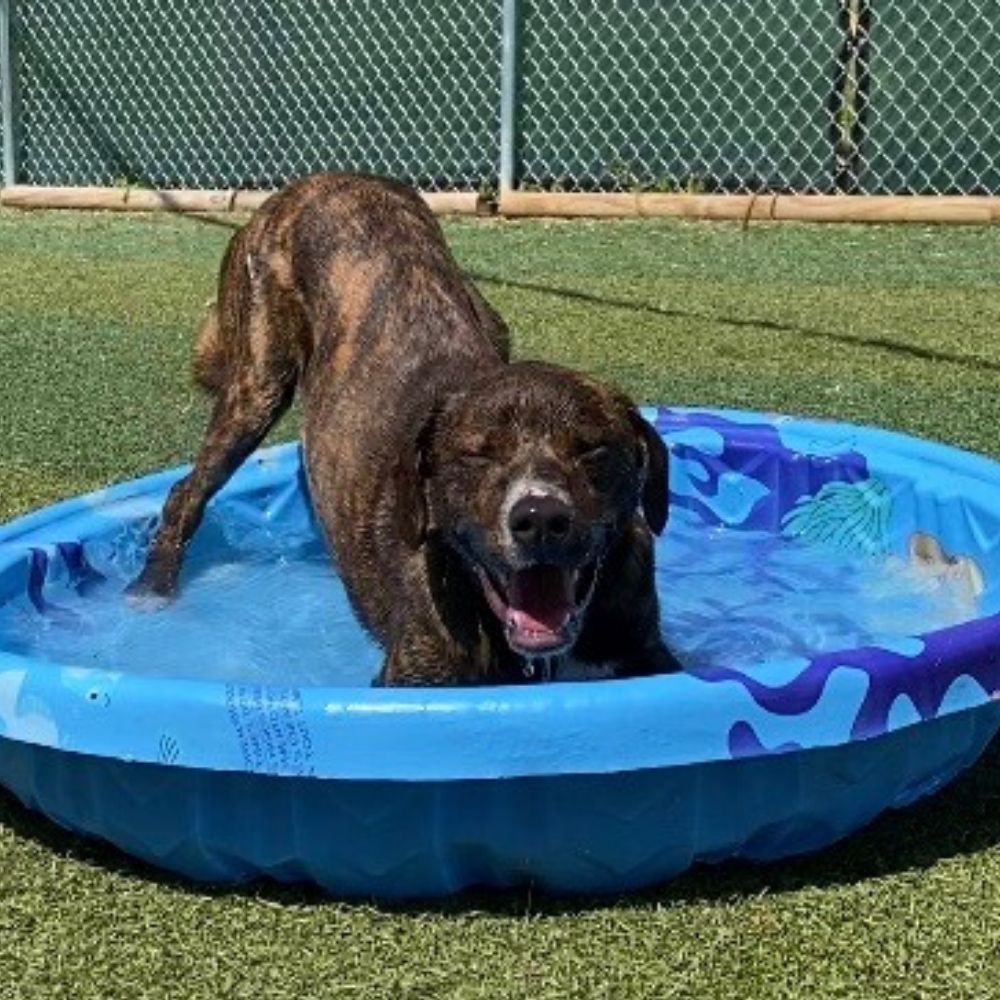 Looking For Canine Enrichment?
There are so many ways to enrich the life of your dog. Whether it's training, daycare, walking or all of the above we can help make you and your dog's life better!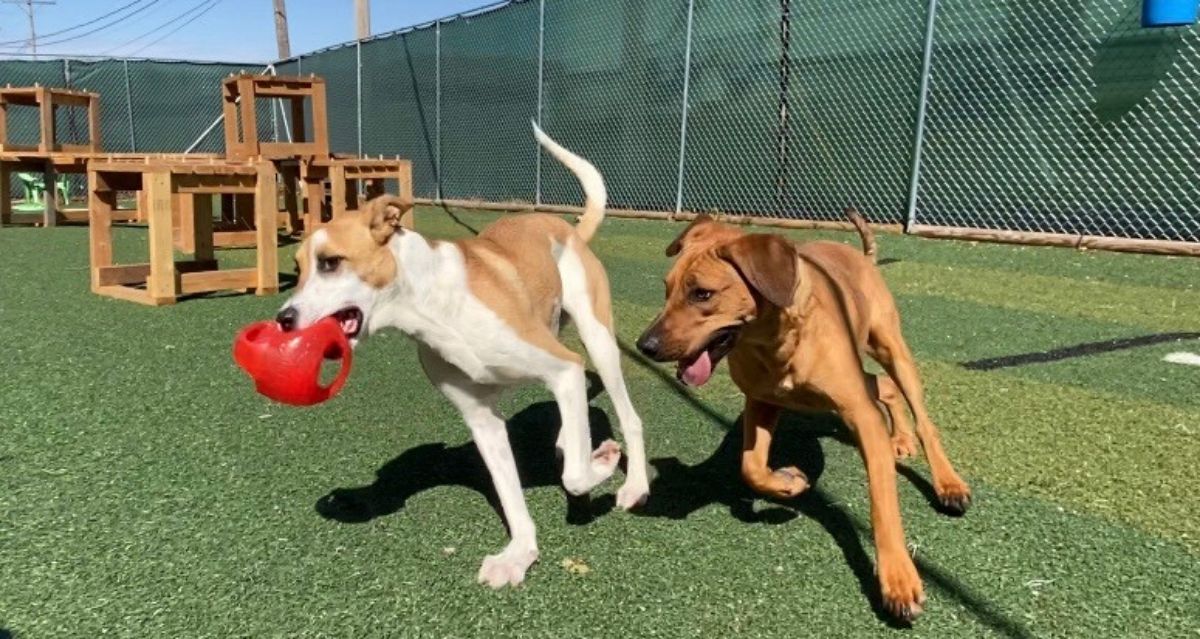 Get in Touch By Phone Or email
Main Office, Daycare and Boarding: 1735 Haskell Ave, Lawrence, KS 66044
Office & Daycare Hours: Mon – Fri 7:00 am – 6:00 pm Closed Saturday &  Sunday
Training Center (classes): 2525 Iowa St., Ste. C-1, Lawrence, KS 66046
Training Center Hours: by appointment